ALWAYS buy from motivated sellers
If you want to secure a good discount on an investment property to help you continue to recycle your pot of money then you must buy from Motivated Sellers.
Motivated sellers are people who need to move fast and are willing to offer you a lower price in return.
These come in various forms but many are motivated by lack of money or other reasons to sell fast.
Common reasons why somebody needs to move quickly include the following;
Moving abroad for a new job or family reasons
Repossessions where they have little choice but to move
Poor condition of property
How Do I Find Motivated Sellers?
There are various ways to find motivated sellers. Using the newspapers can be effective and you get a much wider geography if you're looking to cover large areas to find leads. It's a little tough to be targeted to micro areas within your chosen location.
Leaflets are also a popular method and you can test different strategies in small areas within your location.
Using estate agents Is also a great way to get leads from motivated sellers especially probate and houses that are a little worn out and need a little TLC to get back to where they should be.
Websites can be effective but it's a little harder to target your area given it is the World Wide Web. You will get a lot of leads outside your area and so this may be a waste but you can always consider selling these on.
Of course each and every strategy mentioned has its own special way of working and so you will need to know how to get started and what to use in the content – more importantly how to approach the estate agents and what you need to say.
Investing in Property is extremely profitable if you know how to approach each and every strategy. This is the same for marketing to find the deals. Property Investing is not just about the property, it's about the people you deal with day in day out and there are methods of dealing with vendors and estate agents. Get this wrong and you will lose the motivated sellers your marketing pulled in.
To find out more please visit our Property Investor Beginners site at http://thepropertyinvestorcompany.co.uk/property-investor-newbies/
Yours for Property Profits
Ashley Banfield

To get your eight FREE videos simply pop your primary email address in the box below. After confirming your email, your first video will arrive in your mail box.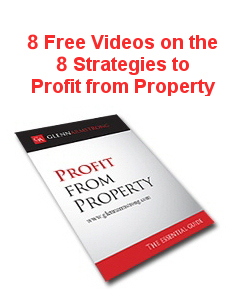 One thing, you will need to add my email address to your address book. By doing, this you avoid any of the emails I send you ending up in your spam folder. One final thing; I hate spammers. So I will NEVER share your email with any third party.