Are you ready to learn the importance of a well put together deal?
I see it far too often.
Someone leaving money on the table or not structuring a deal to its full potential. Imagine, if after every deal, you leave 5k on the table. How much money are you losing every single year because you don't know how to structure a deal effectively and efficiently.
The reason why I know how to structure a deal effectively is because for the past 9 years, I have been heavily involved in property deals. People may know me as a property mentor, but mentoring is second place to the thing I love most… Property trading! Over the course of nearly 10 years, I have built up a great lettings and estate agency which is at the point of being a franchise at the moment. Because I have become so involved in every aspect of the deals that I am doing, there isn't nothing I have not seen.
Which is why, on the 18th June at 7pm, I will be sharing with you how YOU can effectively structure a deal and prevent any money being left on the table!
Register here: Register
You can save thousands of pounds per year! So what are you waiting for?

To get your eight FREE videos simply pop your primary email address in the box below. After confirming your email, your first video will arrive in your mail box.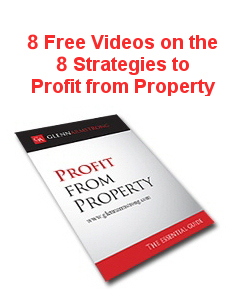 One thing, you will need to add my email address to your address book. By doing, this you avoid any of the emails I send you ending up in your spam folder. One final thing; I hate spammers. So I will NEVER share your email with any third party.