Esse talks about her time on the 4 Day Property Intensive Course
Esse has been on previous property courses before which have helped a little but Glenn's course really stuck out for her…
… For the reasons she goes through on the video below. Thanks to the 4 Day Property Intensive and Glenn, Esse now has a clearly defined plan of action as well as a wealth of cutting edge information and techniques she learnt over the 4 days which will propel her further than she ever thought possible.
Watch what else Esse had to say about the event
The 4 Day Property Intensive Seminar is literally a treasure map of strategies! There is no such thing as the latest faddy strategy, but legitimate techniques that will push you leaps and bounds further than anything else!
You can see what the 4 Day Intensive Property Seminar goes through here as well as more testimonials from happy students:

To get your eight FREE videos simply pop your primary email address in the box below. After confirming your email, your first video will arrive in your mail box.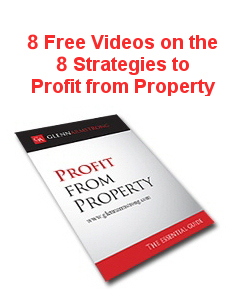 One thing, you will need to add my email address to your address book. By doing, this you avoid any of the emails I send you ending up in your spam folder. One final thing; I hate spammers. So I will NEVER share your email with any third party.