Half hour telephone planning session with Glenn For just £49.99 + VAT
Over the last few months, I have been offering a short telephone planning session which has proved incredibly valuable to all those serious about investing in property. I have decided to continue to run these planning sessions but they do get booked up very quickly!
var playerhost = (("https:" == document.location.protocol) ? "https://glennarmstrong.s3.amazonaws.com/ezs3js/secure/" : "http://glennarmstrong.s3.amazonaws.com/ezs3js/player/");
document.write(unescape("%3Cscript src='" + playerhost + "flv/CBD55B1A-BDFF-85F0-5269E16B45EF0BAF.js' type='text/javascript'%3E%3C/script%3E"));
To book your half hour session, fill in your details below and one of my team will contact you with availability
---

To get your eight FREE videos simply pop your primary email address in the box below. After confirming your email, your first video will arrive in your mail box.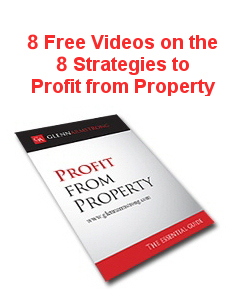 One thing, you will need to add my email address to your address book. By doing, this you avoid any of the emails I send you ending up in your spam folder. One final thing; I hate spammers. So I will NEVER share your email with any third party.