Lee talks about his 'why'
One of the most important things to know when you are investing in property is "your why".
Your why is your motivation. It's the thing that propels you forward. Do you want to spend more time with your family? Go travelling? Have more you time?
Establish what your why is, and you're far more likely to succeed.
Below, Lee talks to Miss Motivator about his why at the 4 Day Property Intensive Seminar
If you haven't already, you can register for my totally free 6 part guide by filling in your details to your right.

To get your eight FREE videos simply pop your primary email address in the box below. After confirming your email, your first video will arrive in your mail box.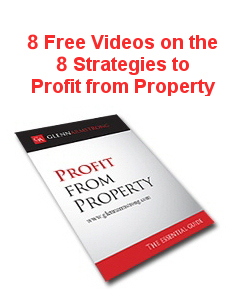 One thing, you will need to add my email address to your address book. By doing, this you avoid any of the emails I send you ending up in your spam folder. One final thing; I hate spammers. So I will NEVER share your email with any third party.