Millionaire Mentoring
I have been asked time and time again what the best strategy for profiting from property is. There is no one single strategy for my success, however there is one thing that cannot be left out and that is a comprehensive knowledge of what you must do and what you must avoid.
Where should you invest? What's the right sort of property for your business plan? How to find deals and how to make sure the deal comes to you and not someone else? These are just a few of the basics without which you will throw £1000's down the drain…
var playerhost = (("https:" == document.location.protocol) ? "https://glennarmstrong.s3.amazonaws.com/ezs3js/secure/" : "http://glennarmstrong.s3.amazonaws.com/ezs3js/player/");
document.write(unescape("%3Cscript src='" + playerhost + "flv/F5005530-E5C0-B230-79517FDF7B98F83F.js' type='text/javascript'%3E%3C/script%3E"));
Just fill in your details below and I will tell you exactly how spending a day with me will save you £1000's
---

To get your eight FREE videos simply pop your primary email address in the box below. After confirming your email, your first video will arrive in your mail box.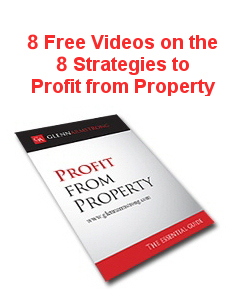 One thing, you will need to add my email address to your address book. By doing, this you avoid any of the emails I send you ending up in your spam folder. One final thing; I hate spammers. So I will NEVER share your email with any third party.