Financial freedom with
Glenn Armstrong.com Why Property
Many people dream of the day they can become truly financially free.

By using my proven system of buying property below market value deals, alongside the power of lease options, your dream really can become reality. .
I have been buying properties professionally and profitably since 2004 and in that time I have successfully completed on over 400 below market value and lease deals for myself and for my many "Armchair investors".

Alongside this, I have personally helped countless others "develop" their own profitable portfolios, many of whom are now equity millionaires in their own right.

I have done this by offering practical cutting edge advice through my courses, mentoring sessions, fast track and think yourself rich programmes as well as by providing free guides , free videos and topical regular webinars for all those who subscribe .

Contact me on 01908 423700

Jonnie Cass
Christopher Howard trainer
"let me tell you why you should mentor with Glenn for property success"


Property Investors
Brighton property meet
"What we heard from Glenn in 20 minutes is more than we have learned elsewhere in the last year"
If you are seeking financial freedom, or have money to invest and want to achieve an average 20% annual return on your investment, then call us now on 01908 423700

Property Investment advice at its best by Glenn Armstrong
Register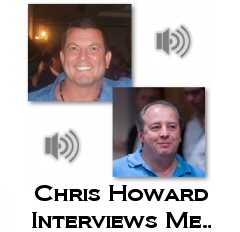 This text will be replaced