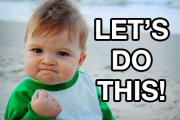 Posted on 10. Apr, 2013 by admin in Glenn's Blog
Look no further.
Access to a toolbox rather than what is currently on trend? Over the past 7 years, we have seen some strategies bloom and die out before our eyes, whilst people scrabble about to sell those on trend strategies to you. We don't do that.
We have incorporated in our training programme the strategies that really do work! How do we know that they work? Because Glenn is very much still out there buying property, creatively and otherwise. He has worked out what works best in the best areas. And more importantly, what doesn't so you don't have to waste your time!
Have you considered what a place on our mentorship programme can do for you?
In today's confusing and sometimes scary climate, having a mentor who walks the walk can give you an edge that can put you miles in front of your competition. Have you been itching to get a head start in property but something is holding you back?
Want to benefit from a relationship with someone who may provide knowledge, insight, support, guidance, and open many doors for you?
When asked to describe our mentoring programme in 5 words, they said it was creative, innovative, strategic, honest and professional. Not to mention our programme is the best value for money in the current market.
We have put together the perfect mentoring programme – comprehensive and ground-breaking, and will guide you on to being a property millionaire.
This is what some of my students have said:
Sophie made 40k after attending one of Glenn's courses
Rick's testimonial is short, and to the point. He likes our programme because he earns money from it!
We helped Lee to make 100k per year income from property!
Steve is just starting out and has already secured a 4k per month income from property!
Why chose us to help you?
-          As opposed to other training companies, Glenn actually does all the teaching himself. Glenn understands the psychology behind sales and teaching. He knows what buttons to push in order to make you work harder for YOU. He isn't afraid of causing offence by telling someone exactly what to do!
-          Our training programme is incredibly good value for money. The best in the industry if we do say so ourselves.
-          Glenn is a marketing expert and negotiation; he knows exactly what works with estate agents and can help you to become their number one investor!
-          He owns and runs his own estate and lettings agency and has purchased over 25 properties in the past year!
Why not give us a try at one of our special Mastermind Days? The next one is the 20th April. You can book your place by clicking below or emailing [email protected] for more details
The normal price of attending one of these days is £180 per session but we've come up with a no-brainer deal for you! Come as a pair and pay a total of £120! That's a massive saving of £200!!