Danger Ahead For Pension Pot Investors……..
A recent article I had published in Bloomberg.com
Danger Ahead for Pension-Pot Property Investors Warns Property Multi-millionaire Glenn Armstrong
With the April date for people being able to withdraw their pensions drawing close, self-made multi-millionaire property investor Glenn Armstrong is warning people thinking of withdrawing their pensions pots to invest in property that they risk a potential minefield.
……………………………………………………………………………………………..
Armstrong, who is a frequent advisor to other property millionaires on ways to improve their investment strategies, said: "Most people assume that you simply buy properties in the same way that you buy your own home - and then get a letting agent to rent them out for you," says Armstrong. "But if you invest your pension that way you'll very soon use up your capital and have very little income to show for it."
to read more click below
………………………………………………………………………………………………………
http://www.bloomberg.com/research/markets/news/article.asp?docKey=600-201502020643M2______EUPR_____71e6000003b7f8a6_3600-1

To get your eight FREE videos simply pop your primary email address in the box below. After confirming your email, your first video will arrive in your mail box.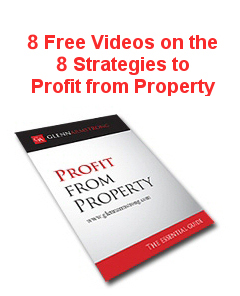 One thing, you will need to add my email address to your address book. By doing, this you avoid any of the emails I send you ending up in your spam folder. One final thing; I hate spammers. So I will NEVER share your email with any third party.