Glenn's Week
In Glenn's latest video on his travels, he explains how he has spent time this week in the London Property market exploring deals in all areas of the capital. From attending the London Property Meet and ending his week looking at a block of flats suitable for student lets.

To get your eight FREE videos simply pop your primary email address in the box below. After confirming your email, your first video will arrive in your mail box.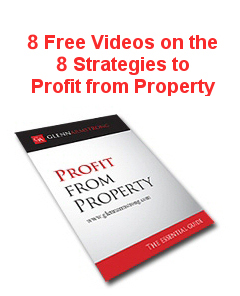 One thing, you will need to add my email address to your address book. By doing, this you avoid any of the emails I send you ending up in your spam folder. One final thing; I hate spammers. So I will NEVER share your email with any third party.