Intelligent Rent2Rent Implementation
One of my mentees, Jonathan Godney has taken the Rent2Rent strategy and has implemented his initial deals back to back.
At a recent presentation where Jonathan was asked to speak, he said that when looking at averages: Rent2Rent does not work .. it's how you structure the deal and then manage the deal after implementation that creates the massive profit margins.
Jonathan has completed on two Rent2Rent properties in 2.5 months and although he is happy with his first "Ready … Fire … Aim" efforts he feels that the numbers have much greater potential. He also went on to say that in this time frame he achieved 85% of his first financial goal that originally took him 6.5 years!   Using his words, "That is a catapult forward!". These are his first numbers:
Initial Property 1:
Room Income p/m = £ 3739
Bills & Rent = £348 + £2600 = £2948
Profit per month = £ 791
Initial Property 2
Room Income = £ 3687
Bills & Rent = £348 + £2600 = £2948
Profit per month = £739
Jonathan  is currently partnering up with other investors to put in place his "Intelligent" Rent2Rent implementation and management strategy and to quickly scale out the cashflow potential which Rent2Rent offers.
By putting a little bit of work into the Rent2Rent strategy you can create financial freedom cashflow in a very short time period.
You can link up with Jonathan by going to his facebook profile:
http://www.facebook.com/jonathan.godney
Or visit his website: http://www.jjgproperty.com

To get your eight FREE videos simply pop your primary email address in the box below. After confirming your email, your first video will arrive in your mail box.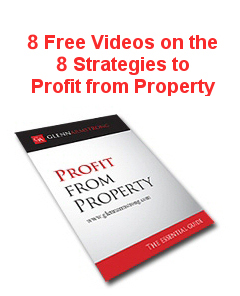 One thing, you will need to add my email address to your address book. By doing, this you avoid any of the emails I send you ending up in your spam folder. One final thing; I hate spammers. So I will NEVER share your email with any third party.