Latest Property Flipping Project
As you can see from the before after video below we have turned this property from a two bed bungalow with a badly shaped lounge to an amazing three bed bungalow.
If you would like to find out more about how to find these types of deals and how to get a great and maximum uplift then take a look at our Property Flipping Video Programme: http://www.thepropertyinvestorcompany.co.uk/9-97-property-flipping-video/
If you think you're ready to go to the next level and do this type of project yourself, book our my next 4 Day Property course ? go here: http://www.glennarmstrong.com/courses-training/

To get your eight FREE videos simply pop your primary email address in the box below. After confirming your email, your first video will arrive in your mail box.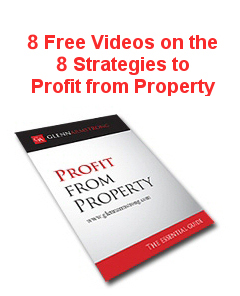 One thing, you will need to add my email address to your address book. By doing, this you avoid any of the emails I send you ending up in your spam folder. One final thing; I hate spammers. So I will NEVER share your email with any third party.