Partnership Programme Update
Tuesday travelled to Hastings. Wednesday morning went and viewed a flat in Tumbridge Wells that I have agreed to buy with Phil we then went to see a commercial property we are looking to take an option on while we apply for change of use .They will offer us a ten year lease with an option to buy at the end.
In the meanwhile we will get change of use agreed to turn into an HMO with potential profit of £1500 per month.
Then went to see a property that has just come onto the market and has had an offer turned down of 45k more than our offer.
Today went to see an amazingly located two be bungalow a two min walk to the beach which we had agreed to buy. Left Phil doing our Due diligence and I drove home to run our brainstorming session.
Looking forward to our Partnership programme day tomorrow. So far I have agreed 5 new deals this month and I look forward to seeing what tomorrow brings.
Saturday I am running my monthly Mastermind for the people in my mentorship programme.

To get your eight FREE videos simply pop your primary email address in the box below. After confirming your email, your first video will arrive in your mail box.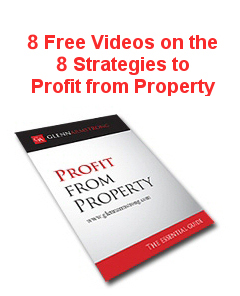 One thing, you will need to add my email address to your address book. By doing, this you avoid any of the emails I send you ending up in your spam folder. One final thing; I hate spammers. So I will NEVER share your email with any third party.