Thank you for registering to our 2018 Goal Setting Day.
We look forward to seeing you there. In the meantime if you have any urgent need for information please call 01908 911040 or email [email protected]
Secure your VIP Ticket only £197 plus vat or VIP Elite Ticket for £397 plus vat
Here's what's included in your exclusive VIP tickets
4 Day course box set normally £497 plus vat
After the day, a Round Table Discussion until 11pm with Glenn
Buffet and Drinks at Glenn's Mansion
Upgrade to Elite VIP tickets and get overnight accommodation at Glenn's Mansion
4 Spaces only!!!
Cost: £397 + Vat
(£476.40including Vat)
To get your eight FREE videos simply pop your primary email address in the box below. After confirming your email, your first video will arrive in your mail box.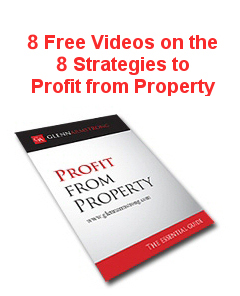 One thing, you will need to add my email address to your address book. By doing, this you avoid any of the emails I send you ending up in your spam folder. One final thing; I hate spammers. So I will NEVER share your email with any third party.