Question of the Week
*Large guesthouse Essex –  4- 2 beds + 4-1 beds – Planning approved
Information about price for flats, refurb price, funding costs.
Glenn advises to take in consideration costs of investment wisely and what strategy he should use! Plus consideration on getting more information about the flats worth now and after refurb, what profit will be made!
-Consider over offering
-No money down

To get your eight FREE videos simply pop your primary email address in the box below. After confirming your email, your first video will arrive in your mail box.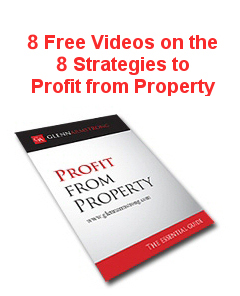 One thing, you will need to add my email address to your address book. By doing, this you avoid any of the emails I send you ending up in your spam folder. One final thing; I hate spammers. So I will NEVER share your email with any third party.