Thank You
The UK's Number 1 Property Mentor offers FREE CDs,
Thank you for requesting your 4 FREE Property Investor CDs
Because I want you to get instant access to the first CD, you can view a digital version of it below.
I will ensure you receive this in the post in the next few days as well. However, this means you can listen right now to some of my tried, tested and proven strategies.
The other CDs will follow in the post over the next week, to the address you provided on the previous page.
If you have any questions or queries please call 01908 911040
Happy listening!
Glenn
Address: 58 Church Street, Wolverton, Milton Keynes MK12 5JW
Tel: 01908 911040
To get your eight FREE videos simply pop your primary email address in the box below. After confirming your email, your first video will arrive in your mail box.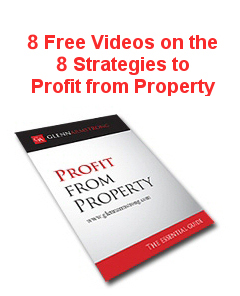 One thing, you will need to add my email address to your address book. By doing, this you avoid any of the emails I send you ending up in your spam folder. One final thing; I hate spammers. So I will NEVER share your email with any third party.